Services
Contact Lenses
We offer contact lens fittings as well as re-order of your current contact lens prescription.  If you are finding that your lenses feel dry at the end of the day we may be able to find a more comfortable brand for you.  New technology has also brought bifocal and multifocal contact lenses on the market.  It is recommended that contact lens-wearers have a full eye health exam every 12-18 months to check the health of their eyes.
Eye Exams By A Licensed Doctor of Optometry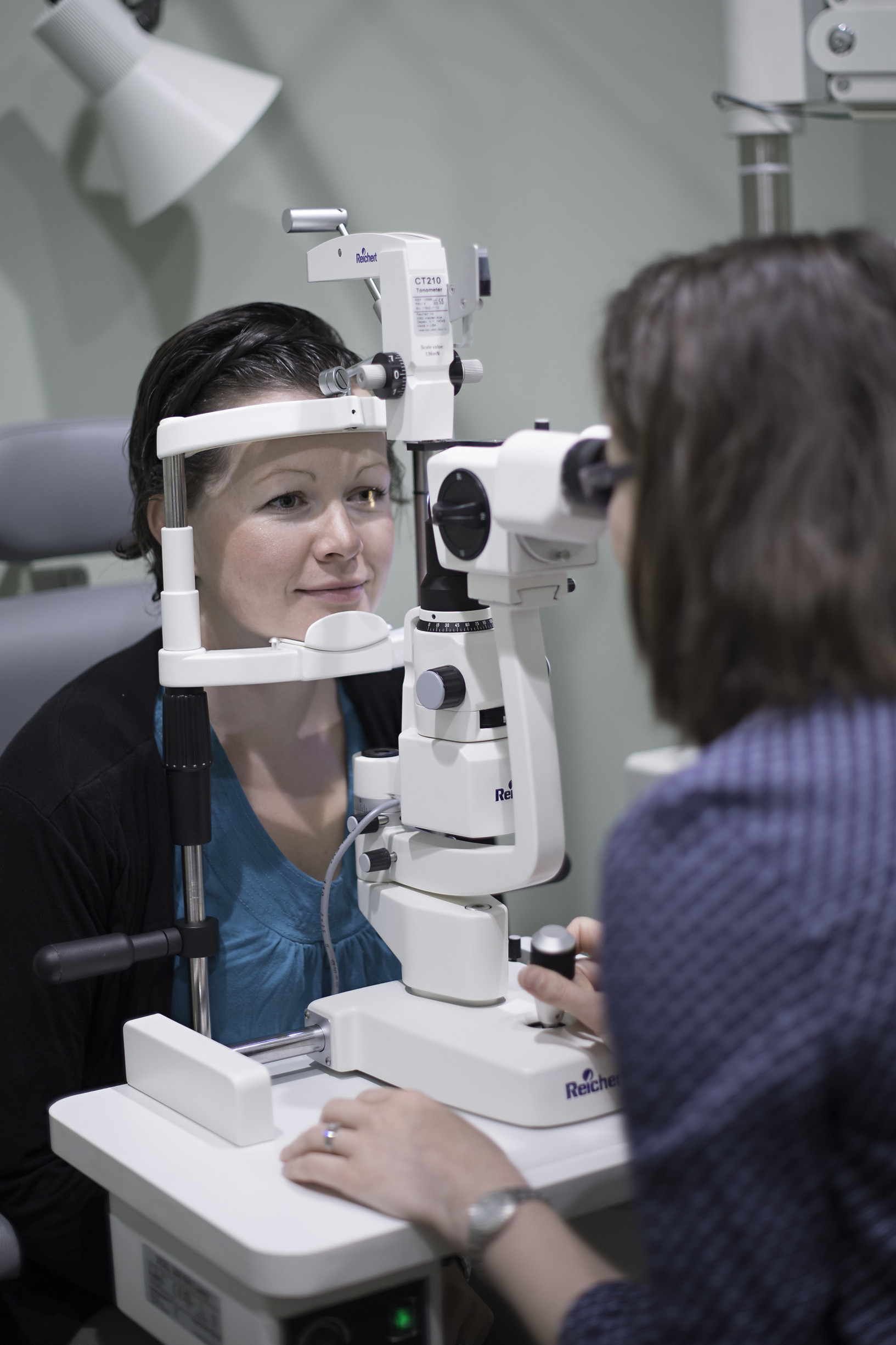 It is recommended that adults have an eye health exam about every 2 years, and children and seniors every one year.  An optometrist eye health exam includes assessment of current vision status, if corrective lenses are needed, as well as intraocular pressure, colour vision, and check for glaucoma, cataracts, diabetic retinopathy, macular degeneration, and more.  Anything else suspicious will be referred to a specialist.
Red Eye Visits
Dr. Dougans is fully trained to treat red eyes and minor injuries.  These visits are most often covered by the government's medical services plan (MSP).  She is licensed to prescribe topical antibiotics and allergy drops for the eyes.  Any major trauma, however, please go to the ER!